An Income tax is a legally imposed tax on the individual's total income. Income tax rates in Ghana have been a key factor in the development of Ghana and thus, is revised from time to time. Check out some detailed explanations of the general overview of income tax rates and their calculation.
Ghana is a developing country and is regarded as a low middle-income country by the World Bank. The nation depends much on income tax for development of the nation.
The Ghana Revenue Authority is the sole government firm that is mandated to collect and access taxes. It also enforces nations the INCOME TAX ACT, 2015 (ACT 896) As Amended by INCOME TAX (AMENDMENT) ACT, 2015 (ACT 902)1 INCOME TAX (AMENDMENT) ACT, 2016 (ACT 9.
Does Everyone Pay Income Tax?
According to the laws of the state, not everyone pays income tax. Generally, people who do not work to earn income do not pay income tax. Additionally, some workers whose salaries or income does not exceed a certain threshold do not pay income tax. This threshold is also dependent on the age limit and some other factors.
People who live in other countries but receive salaries or income from a business in Ghana are also taxed.
Generally, income taxes are imposed on employees, sole-proprietors, or partners in a partnership business when they earn not less than ¢319.00 monthly.
Income Tax Rates In Ghana: At What Salary Do I Pay Tax?
According to the Ghana Revenue Authority data, the threshold salary that is taxable is ¢319.00 monthly. Anyone who receives an income or salary greater than ¢319.00 on monthly basis will be taxed on his or her income received. Salaries that are above the threshold are taxed relative to the amount range.
Read Also: What You Need to Know about Company Registration in Ghana
How Can I Calculate My Income Tax?
It is quite easy to calculate the amount of your salary that is taxed as income tax. The gross salary is the whole salary of an individual in which some taxes are imposed and at the end of the month. The take-home salary is termed as the net income or net salary. A specific percentage of tax is imposed on the gross income and that amount is calculated as the difference between the gross and net incomes.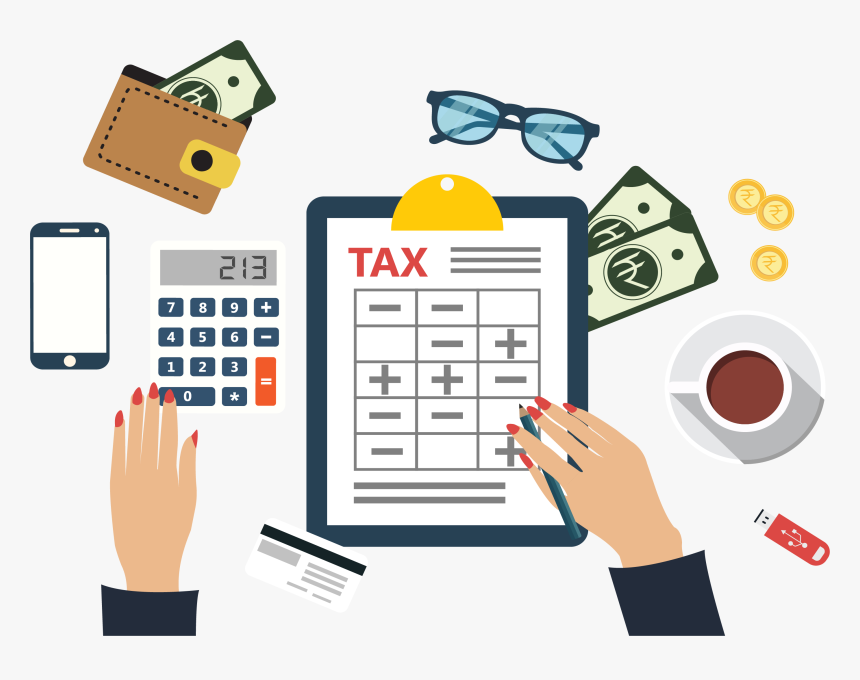 Tax is calculated on the following monies: wages, commissions, overtime pay, allowances, bonuses, salaries, and gratuities. Check the table below for the range of incomes and their taxes imposed.
| | |
| --- | --- |
| INCOME | RATE |
| First ¢319.00 | No tax imposed |
| Next ¢100.00 | 5% |
| Next ¢120.00 | 10% |
| Next ¢3,000.00 | 17.5% |
| Next ¢16,461.00 | 25% |
| Exceeding ¢20,000.00 | 30% |
What Is The Income Tax Rate For 2021?
Personal Income Tax Rate in Ghana as of the first half of 2021 stands at 25.00%. The corporate income tax rate in Ghana is at 25.00%. Moreover, hotel and hospitality industries pay a reduced rate of 22.00% while mining and petroleum companies pay cash-in-transit up to 35.00%.
Do Pensioners Pay Tax In Ghana?
In Ghana, pensioners are exempted from paying income taxes. Thus, the pension pays are paid without any tax imposed on them. This exemption is also backed by Article 199(3) of Ghana's constitution.
What Is The Percentage Of Tax On Salary In Ghana?
Generally, the percentage of tax of salary in Ghana is 25%.
How Is Tax Calculated On Salary In Ghana?
The gross salary is the sum total of the take-home salary and the taxed amount. In Ghana, part of the gross salary is paid on taxes which include domestic taxes and SSNIT (Social Security and National Insurance Trust). The percentages of the taxes are totalled or summed up worked as a percentage of the gross salary.
For instance, if you receive a gross income of ¢1000.00 monthly, and total taxes of 20% imposed on your salary. At the end of the month, 20% of ¢1000.00, which is ¢200.00, thereby the take-home pay will be ¢800.00.
Is Tax Paid Monthly Or Yearly?
Tax can be paid by individuals themselves, their employers, and partners. Income taxes can be paid monthly but is calculated on annual basis. In recent times, employers are tasked to file a monthly pay-as-you-earn 15 days after the end of the month.
How Do I Pay My Tax?
You can easily pay your tax online through File and Make Payments – GRA - Accra.
How Is My Income Tax Determined If I Have More Than One Source Of Income At A Time?
In case you earn income from multiple sources, the total amount received is taxed on by the tax rate.
What Is PAYE?
PAYE stands for Pay As You Earn. It is a routine deduction of tax from an employee's or worker's account and paid by the employer on behalf of the employee. Pay As You Earn policy was introduced in 1944 and has now become the modern way employees pay their income taxes. The monthly graduated individual tax rates are calculated and paid by employers on behalf of the employees.
Income Tax Rates In Ghana: What Percentage of Salary is PAYE?
The percentage of salary paid as PAYE is determined by the value of the income or salary. Firstly, 5.5% of the basic salary is paid as Social Security and National Insurance Trust. Additionally, provident funds up to about 16.5% of the basic salary are paid as PAYE.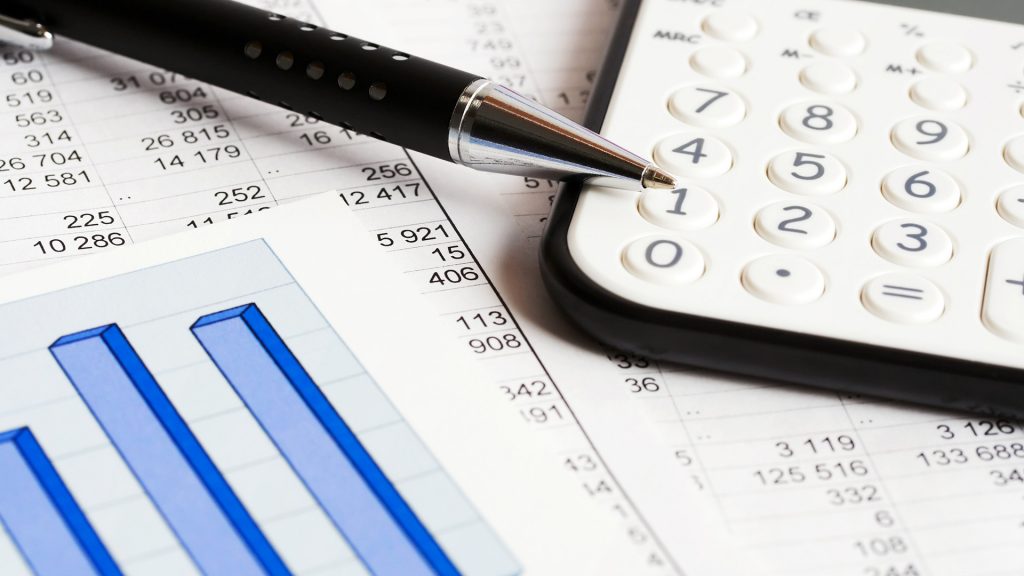 Is PAYE A Tax?
Pay As You Go can be regarded as a tax or a tax payment method that makes it possible for employees taxes to be settled by their employers. Moreover, PAYE is paid on regular basis, notably monthly.
Is PAYE Calculated on Gross Salary?
Pay As You Earn is calculated on the gross salary of workers.
How Much Must You Earn To Pay PAYE?
In order to be eligible to pay PAYE, you must earn an amount of money that can be tasked on. Generally, people earning above ¢319.00 are eligible to make PAYE payments.
What Is Tax Exemption In Ghana?
Some incomes are not taxed and are basically termed as tax exemptions. As mentioned earlier, pension pays are not tased in accordance with the constitution. Other incomes that are tax exempted include gratuity and allowances to Presidents.
However, residents who are citizens of Ghana are subjected to tax on investment income on their worldwide incomes. The interests paid by financial institutions to these individuals are tax-free.
There is a partial tax exemption on some institutions in the educational sector.
READ ALSO: How Foreign Investors Can Register a Business with the GIPC in 2020.
Is Tax Unlimited In Amount?
Income tax in Ghana is unlimited. This is a result of the percentage of tax in relation to some amounts to be paid. From the table above, people earning more than ¢20,000.00 are charged 30% of their income as tax.
Can Government Tax Itself?
According to the laws of the state, the Government of Ghana does not tax itself. The government is amongst the institutions that are usually tax exempted.
The nation depends on the taxes of its citizens to steer the affairs and development of the nation. It is very important to stay abreast with the latest income tax rates in Ghana and understand how it is calculated.
Did you know that there is no tax imposed on pension salary?. Read and understand the Income Tax ACT 2015 and some technical terms in relation to tax in this article.